Posts for: October, 2016
By Kyle Weedon, DDS
October 21, 2016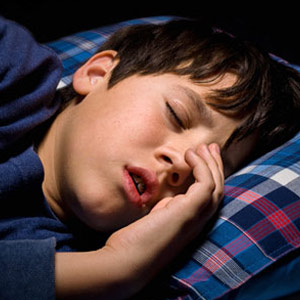 We all know how much better we feel after a good night's sleep: refreshed, energized and ready to handle — even excel at — our day-to-day responsibilities. Yet millions of people, young and old, are robbed of a good night's rest by sleep-related breathing disorders such as sleep apnea, in which the soft tissues in the back of the throat block the airway during sleep. This temporarily disrupts airflow, causing numerous "micro-arousals" (sleep interruptions) that we may not even be aware of. A lack of sleep can make us drowsy, irritable and unfocused. In children, these typical symptoms of sleep apnea can lead to mistaken diagnoses of Attention Deficit Hyperactivity Disorder (ADHD).
The relationship between sleep apnea and behavioral problems has been highlighted in several recent scientific journal articles, including a major study published several years ago in Pediatrics, the official journal of the American Academy of Pediatrics. The lead author, Dr. Karen Bonuck, said at the time: "We found that children with sleep-disordered breathing were from 40 to 100 percent more likely to develop neurobehavioral problems by age 7, compared with children without breathing problems. The biggest increase was in hyperactivity, but we saw significant increases across [other] behavioral measures." Therefore, an accurate diagnosis of a child's behavioral problems — leading to the right treatment — is crucial. While sleep apnea must be diagnosed by a physician, treatment for the condition is often provided by a dentist.
What can be done for children suffering from sleep apnea? The most common treatment is surgical removal of the tonsils or adenoids. This treatment can sometimes be performed by an oral and maxillofacial surgeon, a dentist who has received several years of post-graduate surgical training. There are several other procedures oral surgeons can perform to open the airway, depending on what anatomical structures are blocking it.
Sometimes a child with sleep apnea can benefit from a procedure to expand the palate (roof of the mouth) to enlarge the airway. This is not a surgical treatment but rather an orthodontic one. An orthodontist (a dentist who specializes in moving teeth) will fit the child with a palatal expander, a butterfly-shaped device that gradually separates the two bones that form the upper jaw and roof of the mouth. This is often done to prevent crowding of teeth and other bite problems, but has been shown in some cases to improve airflow.
There is another dental approach used to treat adults and older children, whose jaw growth is complete. It's called oral appliance therapy, and it involves wearing a custom-made device during sleep that resembles a sports mouthguard or orthodontic retainer. An oral appliance can maintain an opened, unobstructed, upper airway during sleep in various ways, including: repositioning the lower jaw, tongue, soft palate and uvula; stabilizing the lower jaw and tongue; increasing the muscle tone of the tongue.
If your child has been diagnosed with sleep apnea, we can help you find the best treatment approach. For more information, please contact us or schedule an appointment for a consultation. You can also learn more by reading the Dear Doctor magazine articles "Sleep Disorders & Dentistry" and "Snoring & Sleep Apnea."
By Kyle Weedon, DDS
October 06, 2016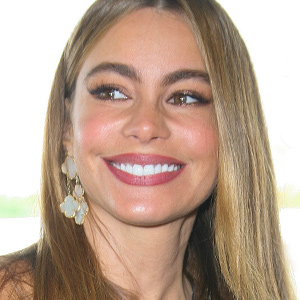 A woman as gorgeous and funny as Sofia Vergara surely planned to be a model and actress from the get-go, right? Wrong! Sofia's first career choice actually was to be… a dentist! That's right, the sexy star of TV's Modern Family actually was only two semesters shy of finishing a dental degree in her native Columbia when she traded dental school for the small screen. Still, dental health remains a top priority for the actress and her son, Manolo.
"I'm obsessed," she recently told People magazine. "My son thinks I'm crazy because I make him do a cleaning every three months. I try to bribe the dentist to make him to do it sooner!"
That's what we call a healthy obsession (teeth-cleaning, not bribery). And while coming in for a professional cleaning every three months may not be necessary for everyone, some people — especially those who are particularly susceptible to gum disease — may benefit from professional cleanings on a three-month schedule. In fact, there is no one-size-fits-all approach to having professional teeth cleanings — but everyone needs this beneficial procedure on a regular basis.
Even if you are meticulous about your daily oral hygiene routine at home, there are plenty of reasons for regular checkups. They include:
Dental exam. Oral health problems such as tooth decay and gum disease are much easier — and less expensive — to treat in the earliest stages. You may not have symptoms of either disease early on, but we can spot the warning signs and take appropriate preventive or restorative measures.
Oral cancer screening. Oral cancer is not just a concern of the middle aged and elderly — young adults can be affected as well (even those who do not smoke). The survival rate for this deadly disease goes up tremendously if it is detected quickly, and an oral cancer screening is part of every routine dental visit.
Professional teeth cleaning. Calcified (hardened) dental plaque (tartar or calculus) can build up near the gum line over time — even if you brush and floss every day. These deposits can irritate your gums and create favorable conditions for tooth decay. You can't remove tartar by flossing or brushing, but we can clear it away — and leave you with a bright, fresh-feeling smile!
So take a tip from Sofia Vergara, and don't skimp on professional cleanings and checkups. If you want to know how often you should come in for routine dental checkups, please contact us or schedule an appointment for a consultation. You can learn more in the Dear Doctor articles "Dental Hygiene Visit" and "Dental Cleanings Using Ultrasonic Scalers."