Posts for: July, 2017
By Kyle Weedon, DDS
July 20, 2017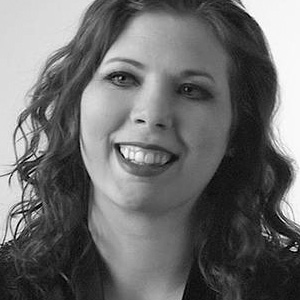 With college, a full-time job and an upcoming wedding to plan, Brooke Vitense had the hectic life of an average young woman in her twenties. But a chance discovery one morning would completely upend her normal life.
That morning Brook noticed white spots on the underside of her tongue while brushing her teeth. Not long after, she pointed out the spots to her dentist during her regular dental checkup. He recommended having the spots biopsied, just to be safe. She needed a wisdom tooth removed, so she scheduled the biopsy with her oral surgeon to coincide with the tooth extraction.
She soon forgot about the biopsy — until her dentist contacted her about the results. The lesions were pre-cancerous: he recommended she have them and a portion of her tongue removed surgically as soon as possible.
She underwent the procedure, but that wasn't the end of her ordeal. The follow-up pathology report indicated cancerous cells in the tissue excised during the procedure. To ensure elimination of any remaining cancerous cells they would need to remove more of her tongue as well as the lymph nodes from her neck.
Brooke survived her cancer experience and has since resumed her life. Her story, though, highlights some important facts about oral cancer.
Oral cancer is life-threatening. Although cases of oral cancer are rarer than other types of malignancies, the survival rate is low (50%). This is because lesions or other abnormalities are often dismissed as simple sores. Like any cancer, the earlier it's detected and treated, the better the chances for survival.
Anyone of any age can develop oral cancer. While most cases occur in older adults, young and otherwise healthy people like Brooke are not immune. It's important for everyone to make healthy lifestyle choices (good oral hygiene and nutrition, moderate alcohol use and avoidance of tobacco) and see a dentist whenever you see an abnormal sore or spot in your mouth.
Regular dental checkups are crucial for early detection. Had Brooke not seen her dentist soon after discovering the spots on her tongue, her survivability could have been drastically lower. Regular dental visits (and cancer screenings if you're at high risk) could mean all the difference in the world.
If you would like more information on the signs and treatment of oral cancer, please contact us or schedule an appointment for a consultation. You can watch Brooke's interview by visiting How a Routine Dental Visit Saved My Life
By Kyle Weedon, DDS
July 05, 2017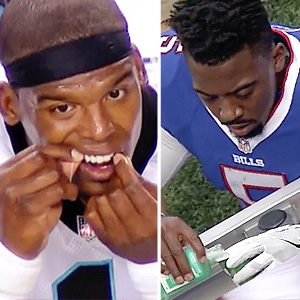 Everyone knows that in the game of football, quarterbacks are looked up to as team leaders. That's why we're so pleased to see some NFL QB's setting great examples of… wait for it… excellent oral hygiene.
First, at the 2016 season opener against the Broncos, Cam Newton of the Carolina Panthers was spotted on the bench; in his hands was a strand of dental floss. In between plays, the 2105 MVP was observed giving his hard-to-reach tooth surfaces a good cleaning with the floss.
Later, Buffalo Bills QB Tyrod Taylor was seen on the sideline of a game against the 49ers — with a bottle of mouthwash. Taylor took a swig, swished it around his mouth for a minute, and spit it out. Was he trying to make his breath fresher in the huddle when he called out plays?
Maybe… but in fact, a good mouthrinse can be much more than a short-lived breath freshener.
Cosmetic rinses can leave your breath with a minty taste or pleasant smell — but the sensation is only temporary. And while there's nothing wrong with having good-smelling breath, using a cosmetic mouthwash doesn't improve your oral hygiene — in fact, it can actually mask odors that may indicate a problem, such as tooth decay or gum disease.
Using a therapeutic mouthrinse, however, can actually enhance your oral health. Many commonly available therapeutic rinses contain anti-cariogenic (cavity-fighting) ingredients, such as fluoride; these can help prevent tooth decay and cavity formation by strengthening tooth enamel. Others contain antibacterial ingredients; these can help control the harmful oral bacteria found in plaque — the sticky film that can build up on your teeth in between cleanings. Some antibacterial mouthrinses are available over-the-counter, while others are prescription-only. When used along with brushing and flossing, they can reduce gum disease (gingivitis) and promote good oral health.
So why did Taylor rinse? His coach Rex Ryan later explained that he was cleaning out his mouth after a hard hit, which may have caused some bleeding. Ryan also noted, "He [Taylor] does have the best smelling breath in the league for any quarterback." The coach didn't explain how he knows that — but never mind. The takeaway is that a cosmetic rinse may be OK for a quick fix — but when it comes to good oral hygiene, using a therapeutic mouthrinse as a part of your daily routine (along with flossing and brushing) can really step up your game.
If you would like more information about mouthrinses and oral hygiene, contact us or schedule a consultation.