Posts for: October, 2017
By Kyle Weedon, DDS
October 26, 2017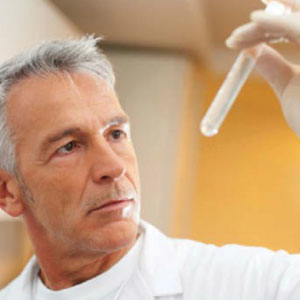 Saliva probably doesn't rate high on your amazement meter. You're more likely to notice its absence and the dry irritation that results.
But you might be more impressed with this unsung bodily fluid if you knew all the things it does. It's definitely a multi-tasker, performing a number of jobs (including aiding in digestion) that not only keep your oral health on track, but your general well-being too. And there are even new testing methods where saliva may even tell us when you're not doing so well.
Here are 3 more tasks your saliva is doing for your mouth right now that truly makes it amazing.
Cleansing. Your teeth's chewing action shreds food so it's easier to digest. But that also leaves behind tiny particles in your mouth. Bacteria feast on these particles (especially carbohydrates like sugar) and produce acid as a byproduct, which can increase your risk of tooth decay. Saliva serves as a kind of "rinse cycle" for your mouth, helping to wash a good bit of these errant particles down your throat and away from hungry bacteria.
Defense. Speaking of bacteria, your mouth is home to millions of them. While most are harmless or even beneficial, a fraction can harm your teeth and gums. Saliva is your first line of defense, emitting an antibody known as Immunoglobulin A that targets these bacteria. Saliva also produces an antibacterial substance called lyzozyme that prevents bacteria from growing.
Enamel Protection. Although it's the strongest substance in the body, your teeth's enamel can't withstand the effects of mouth acid, the by-product of bacterial feeding and growth. Acid levels naturally rise after eating; but even this sudden rise can begin the process of demineralization where minerals in enamel dissolve. Saliva saves the day by first neutralizing the acid and restoring the mouth's normal pH in about thirty minutes to an hour. It also helps restore minerals in enamel, a process called remineralization. It's all in a day's work for this remarkable fluid.
If you would like more information on the importance of saliva to oral health, please contact us or schedule an appointment for a consultation. You can also learn more about this topic by reading the Dear Doctor magazine article "Saliva: How it is used to Diagnose Disease."
By Kyle Weedon, DDS
October 11, 2017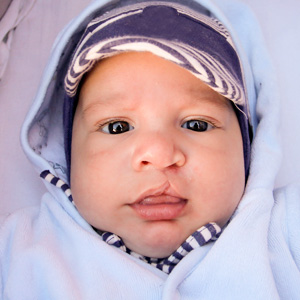 Oral and facial clefts are among the most common and heartbreaking of birth defects. Clefts make feeding or even breathing difficult and can affect speech development.
But there's one other profound effect: an "abnormal" face caused by a cleft can have devastating consequences for a person's self-image and social relationships.
About 1 in 700 U.S. babies are born with some type of visible gap or "cleft." It can occur in their upper lip, soft and hard palate, nose or occasionally extending to the cheek or eye region. We typically classify clefts as "unilateral" (affecting only one side of the face) or "bilateral" (affecting both sides).  We're not completely sure on the root causes, but research so far has uncovered links with the mother's possible exposure to toxic substances, nutrient or vitamin deficiencies, or infections during fetal development.
Taking steps during pregnancy to minimize these exposures is certainly helpful. But what can be done for children born with a cleft?
A great deal, thanks to the development of surgical repair techniques over the last century. The surgical approach relies on the fact that the tissues required to repair the cleft already exist. They're simply distorted by the cleft break.
Even so, the road to restoration is a long and arduous one. Lip repairs usually take place at 3-6 months of age; palate (roof of the mouth) clefts are undertaken at 6-12 months. As the child's jaw and mouth structure develops, further surgeries may be needed to match earlier repairs with development.
Cleft repairs also require a team of specialists including a maxillofacial (oral) surgeon, orthodontist and general dentist. The latter plays an important role during the process, ensuring the child maintains good dental health through prevention and treatment of disease and dental work for at risk teeth.
The road to a normal life is difficult — but well worth it. A repaired cleft vastly improves a child's health and well-being. Moreover, it restores to them something the rest of us might take for granted — a normal face and smile.
If you would like more information on cleft defects and how to treat them, please contact us or schedule an appointment for a consultation.